.
The Easy Way To Order Framing Materials
This is a simple formula for figuring out how much framing material to buy for your walls.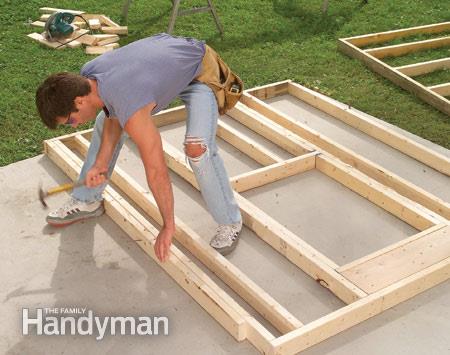 "Use this formula to order framing materials

 You don't need a math degree to estimate framing materials for walls. Here's a formula that works every time, no matter how many doors, windows or corners your walls have:

One stud per linear foot of wall.

Five linear feet of plate material (bottoms, tops and ties) per linear foot of wall. It'll look like too much lumber when it arrives, but you'll need the extra stuff for corners, window and door frames, blocking and braces. Set aside the crooked stuff for short pieces.
Learn more great construction tricks and tips at the source article. click here
.
Did you read the first post in this series of great carpentry tricks?
.