Does Your Spout Leak Gas All Over The Place?
Don't go out and buy a new gas can. Chances are it will do the same. Just replace the gas spout with one that doesn't leak. They are easy to get online at places like Amazon.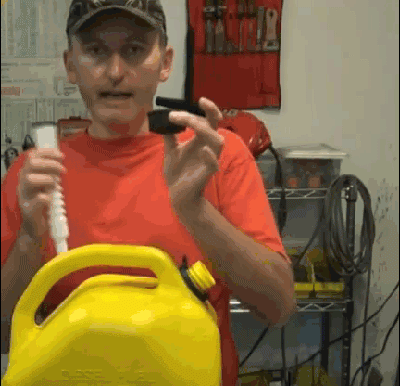 I'm not sure why some government regulation required manufacturers to make such awful gas can products. It seems these new products leak a lot more than the old gas cans I have and they pour a whole lot slower, which can be very frustrating.
The fix that many people are using is to replace the spout and add a vent to the gas can. The spout is real easy to change as you'll see in the video. The vent requires a 1/2″ drill bit to drill a hole in the gas can then the vent snaps into place.
It's an easy fix for your gas can. Watch the video to see how it is done.
.