It's No Secret That Home Decorating Can Be Costly – But…
I've found an article for you cost conscious renovators.
There are ways to keep the costs under control. So whether you are considering a major renovation or a spruce up to a single room this article will show you 10 ways to keep on budget: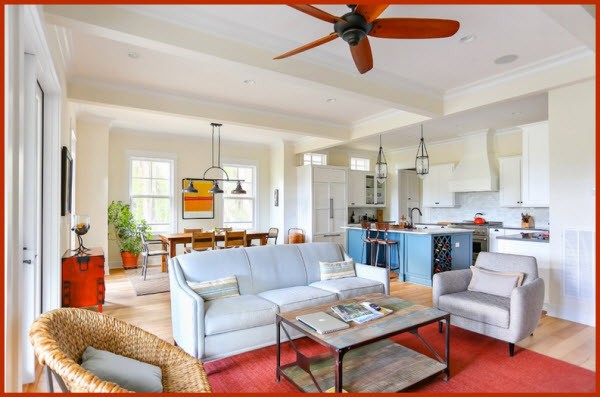 Do you want to buy carpeting or install hardwood to cover the floors? What paint color will you choose? How much of it will you need to cover the space? Are you going to buy new furniture? What about new light fixtures and other accessories? Don't forget about wall hangings and décor.

The idea of having to purchase all these items is overwhelming. When trying to do it all on a limited budget, it seems insurmountable, right? Not once you've learned our secrets.

Below are the 10 Most Important Tips For Decorating On A Tight Budget. Use them to create an interior design that's fit for your dream home, without the designer prices to match.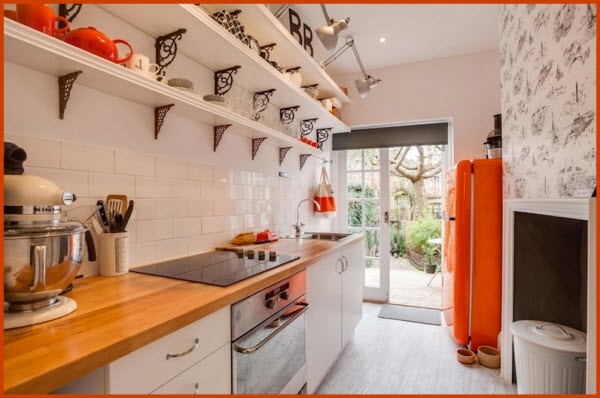 1. Plan Before You Begin

While proper planning is essential for any home improvement project, its necessity increases tenfold when you're working on a tight budget. After all, no one wants to find themselves in a situation where they've found the perfect couch only to discover that they don't have enough money in their account or that the non-refundable corner cabinet they've ordered online won't fit into the space. Doing a little legwork beforehand will drastically cut down on the likelihood of encountering an unpleasant surprise along the way.

First, find your design inspiration. Look at magazines and the internet to figure out what style you'd like to emulate in your design. Then, break the project down into its components – flooring, furniture, paint, accessories, and décor. Browse stores to get a solid idea on how much the components will cost. Be sure to take into account any associated costs like hiring handymen.

Once you have a price point in mind, take a look at your finances. Be honest about how much you have available for spending. If that amount falls short of your project price point, set aside a manageable amount of money each week until you reach your goal. It may take longer than charging purchases on a credit card, but you'll thank yourself later.
2. Repurpose What You Already Have

There's no denying that repurposing your old design elements won't be as exciting as waiting for all new pieces to arrive from the store. But, with a little bit of elbow grease and an investment in free time, it's possible to totally transform the look of almost any component of your interior design. Plus, it will allow you to save money for must-have purchases later on.

Look around your existing space and think of out-side the box ways to repurpose items that you're currently using. Do you really need all new kitchen cabinets or can you just get them refaced? Are there hardwood floors underneath the current carpeting? Can you freshen up your old bedroom suit by giving it a new coat of paint?

As you begin to get a feel for what you can repurpose, do your research. Chances are that you'll be able to find DIY guides for most of the projects. Be sure to study the guides thoroughly before starting a project and continue to consult it as you go. Ask a handy friend or family member to provide guidance, if possible.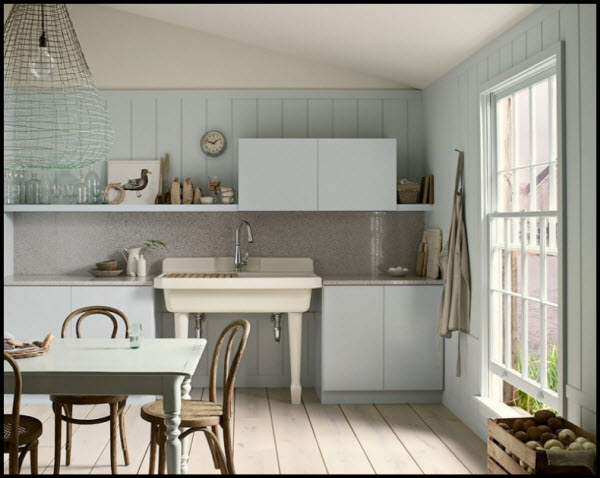 3. Anchor The Room With Furniture

Working under a budget is often about prioritizing spending. When you're working with limited resources, you have to spend money where you will get the most bang for your buck. In interior design, that means allocating a large portion of your budget towards purchasing quality furniture.

Furniture is a wise place to spend your money because it will likely last for years. Unlike paint colors that will fall out of style or accessories that will lose their luster after a few years of wear in tear good furniture could last for decades.

It also serves the duel purpose defining a room with just a glance. Once you have a solid bedroom suit for your sleeping space or a sofa and chair set for your living room, half the work is done. You'll only have to add small touches to pull the room together, rather than trying to create a cohesive space with a bunch of décor items and no center to tie them together.

4. Buy Furniture Without Varnishes or Stains

Though you want to invest in good furniture, you can save if you buy pieces that are unfinished, or lack a top coating of paint or stain. Even though these costs less than the models that you could buy off the showroom floor, you'll often get better quality pieces since the manufacture is unable to hide imperfections under varnishes and paint. Popular Woodworking recommends asking the manufacturer plenty of questions before starting a finishing project. Ask them which kinds of stains the wood will take well and which it won't, what color or shade they would recommend, and if you can have an extra piece of wood to take come in order to create a sample. Once you have your vision in mind, get the technique down. Make sure to sand the wood before starting and in between coats. Apply the finish horizontally whenever possible, in even strokes along the grain of the wood, and always leave plenty of time for the coating to dry.

5. Shop Second Hand

Finishing your own wood is nice in theory, but sometimes it's just not feasible. You could be trying to decorate a tiny apartment where there isn't enough space for such work or you could have a hectic schedule filled with work, family obligations, and social engagements. For The other 5 tips and insights *** Click Here *** The images used were from the source document
Happy Decorating!