.
These Carpentry Tips and Tricks Are Going To Make Your Projects Go Easier And Faster
I came across this article at The Family Handyman and I have to agree that these 10 construction tips and tricks are well wort knowing.
If you are in the trade they will make you money and you DIYers will save a lot of time.
So lets take a look at my favorite 4 for starters:
Finish Carpentry Tip
This first one is a favorite because it is not only fast and accurate but it saves you from the embarrassment of incorrect measuring and layout.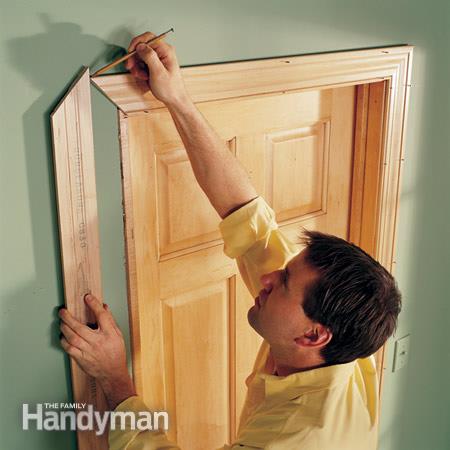 The advice is to not use your tape unless you have to.
"Holding trim in place and marking it is always more accurate than measuring, often faster and it eliminates mistakes. This is good advice for other types of carpentry work too, like siding, laying shingles and sometimes even framing."
Up Next – What Is The Best Way To Pull Nails
.