.
Use Nippers To Pull Nails
The right tool for the right job. Demo work often means saving trim pieces to be reused later. If you drive the nails back out, you end up with an ugly surface blemish. Besides 18 gauge brad nails are near impossible to drive back. If you use the tools at hand you often end up just cutting the nail off while trying to pull it. Those little nail stubs sticking out are a danger for scratching yourself as well as marring other pieces in the save pile, not to mention a hazard to your saw blades later when you go to cut the piece to a new length. Here's the tool to use.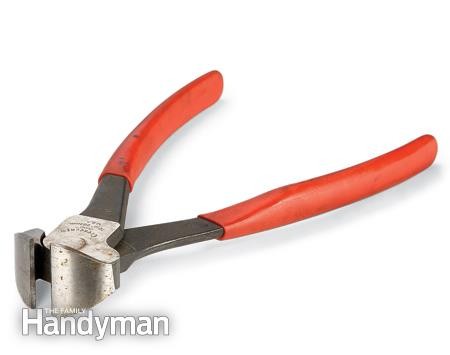 "

Keep a pair of 'nippers' in your pouch whenever you're doing trim carpentry. When you pull trim from the wall, use them for pulling the nails through the back of the trim

.

#3 – You Need A Trim Gun

.