.
Buy A Trim Gun
For beginners this power tool should be on your top 10 list.
If your not sure rent one for your next trim project and I'll guarantee you'll own one before the next project.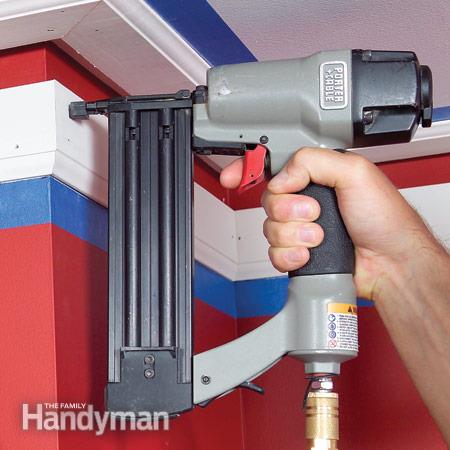 "

I haven't hand-nailed a piece of interior trim in 25 years. Why? Because air-powered trim guns make the results so much faster, better and neater. No splits, no predrilling, no knocking the piece out of place as you hammer, and only itty-bitty holes to fill. The gun I paid $300 for back then can now be had for $125— and it's better than the old one! If you're going to buy just one size, the most versatile choice is one that shoots 5/8- to 2-inch 18-gauge brads."

.

You Heard Practice Makes Perfect – It's True For Carpentry Too

.