.
The Toenail Trick
No we're not talking about kicking your lumber pieces in place.
Driving a toenail into a lumber joint is a great way to straighten a member or move it sideways into the correct place.
.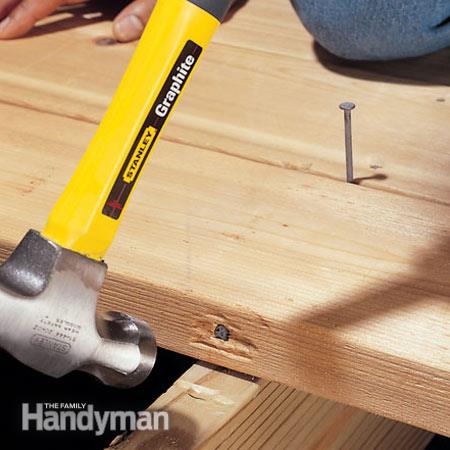 "Use the toenail trick to position lumber

On my first job as a framing carpenter, I was beating on a stud to try to coax it into position. The stud just bounced back. A veteran framing carpenter walked over and drove a big nail at an angle through the edge of the stud. The last two hammer blows moved the stud into position, where it stayed. Now I use the toenail trick whenever I need to adjust stubborn lumber."

.

The Rule Of Thumb For Ordering Framing Materials

.