.
Those Tips On Page One Where Great and John's Got Three More Tips For Us
I particularly like the tip for using a finish nail gun with long nails in it. All too often when nailing  casings on to door frames you'll get a nail coming out the side of the frame. I always used to blame the wood frame I was shooting into or the angle I was holding the gun at. Now it all makes sense. The problem is the way these nails are made.  Understand the problem and you can come up with the solution.
Watch John's solution — he proves it by nailing 1/4″ plywood to 1/4″ plywood with 2″ nails.
.
In the next video You will discover the No. 1 circular saw jig – a must own.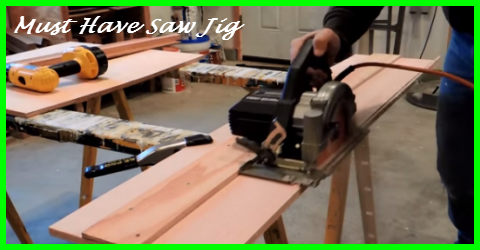 .