.
Miter Saw Bench Ideas
That leaves plenty of other space under your material support surface for all kinds of ingenious storage solutions.
As you'll see in the pictures on the following pages – some some recess the saw down into the bench top and use the bench top as the work support surface while others put the saw on the bench top and build an additional raised work support.
You can incorporate drawers, cupboards and all kinds of ingenious roll out carts.
Instead of a fixed saw station along a wall you could also consider a mobile saw station on castors.
I'm sure you'll get some ideas from these images.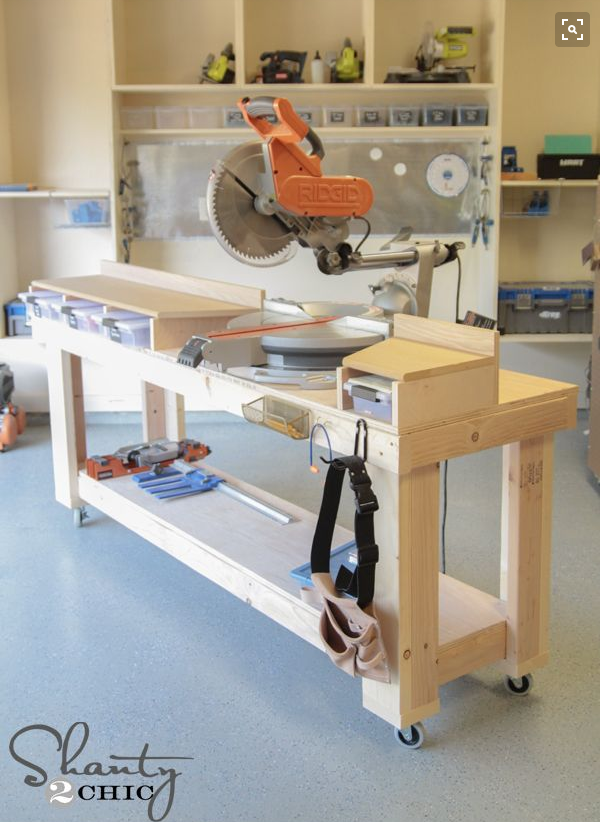 .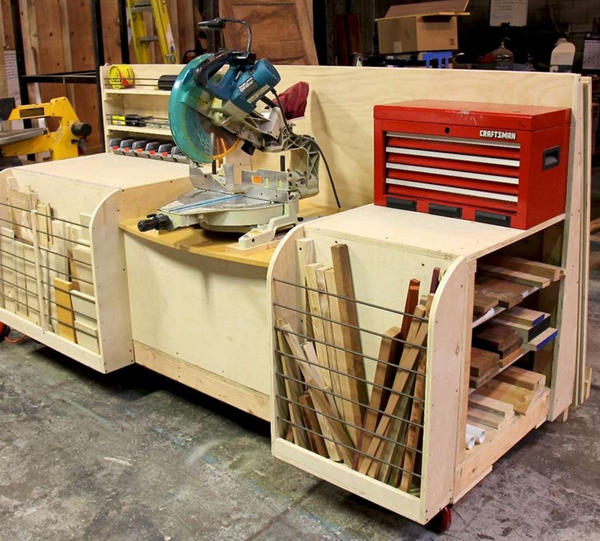 .
More Ideas On The Next Page
.