.
It Make A Lot Of Sense To Build A Bench For This Tool Because Of What You Can Include In The Bench
The miter saw has become one of those must have tools in any workshop.
The biggest problem with them is that you need some way to support the work being cut.
Those portable saw stands are great for on the jobsite where you need lightness and compactness for transport, but in the shop there are a whole lot more possibilities
Most shops end up building work benches designed around this tool
You should have at least 8 feet on either side of the saw.
Under the saw you need to consider such things as dust collection (shop vac) and a scrap wood / garbage box.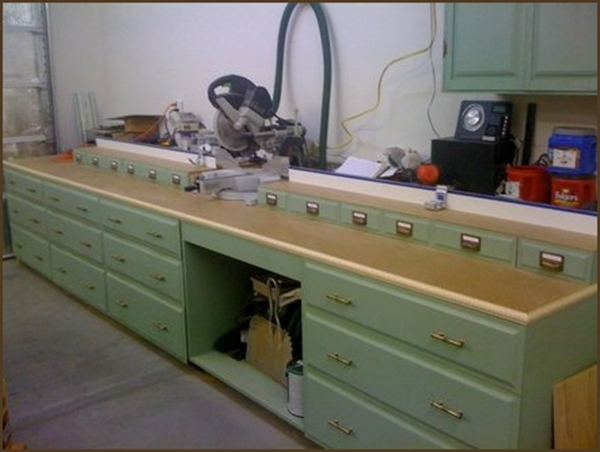 .
More Ideas on the next page
.