WD 40 Has Become A Staple In Everyone's Home Because Of It's Many Uses.
I'll bet you have a can of WD 40 somewhere around your house.
But did you know it has more uses than just oiling squeaky hinges?
Well in these next few pages You are going to find out some of my favorite uses for this great product.
1. Lubricating Hinges
.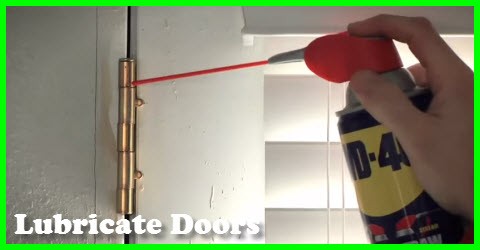 .
All the images in this article came from the videos you will see on the last page.
.