Do You Enjoy Sitting Around A Fire In The Evening?
Most people love a fire. Watching the ever changing shapes and colours of the flames.
Many back yards these days sport a fire pit. A gathering place for friends and family.
These days there are also many gas fired fire pits available but this article will show you one way to make your own wood burning fire pit.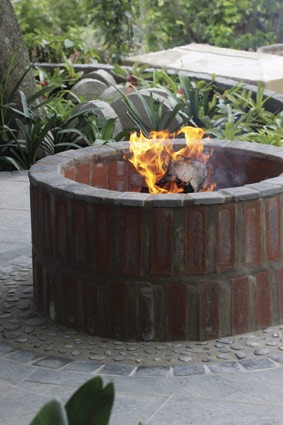 Materials:
Mortar Mix 5 Bags
2M of reinforcing wire
64 Fire Bricks
24 Cobbles
Tools
Masons Trowel
Float
Builders line
Pencil
Level
Rubber Mallet
You will notice that the patio was built in a circle with the fire pit in mind.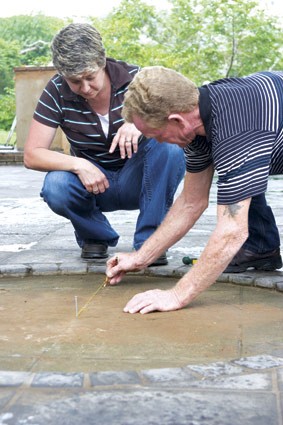 Find the center of the circle and draw a circle the diameter you want your fire pit to be.
This pit was 800mm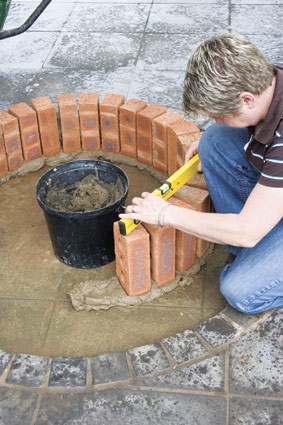 The next step is to lay the bricks.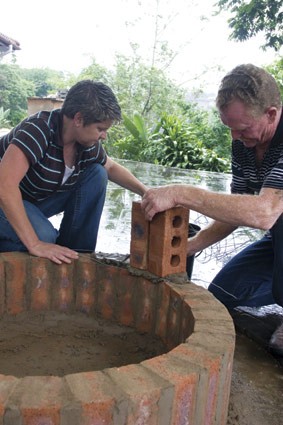 Put some reinforcing wire in the mortar bed between the rows of bricks and between the bricks and the cap stones.
Mortar the cap stones in place.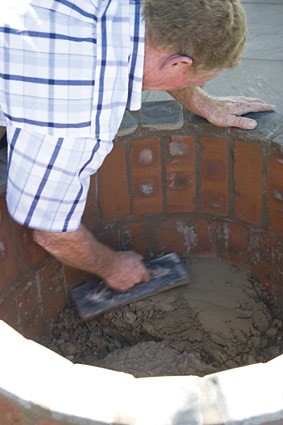 Now add a mortar base on the inside of the pit.
If you live in a climate with snowy winters, it would be a good idea to leave a hole in the sunny side to allow any water accumulation to drain out. You don't want the ice to expand and break you treasure.
These photo came from an original article. Check it out for more detailed instructions and also an article about the pebbled band around the outside of the fire pit.