.
Tinder Made Easy Using A Pencil Sharpener
How many of you actually knew about this tip before? It's simple and logical yet many people don't know it.
The number one reason this tip works so well is that even in wet conditions when no dry tinder can be found – the inside of small twigs the wood is dry.
And pencil shavings are easy to catch on fire.
And the great thin is these sharpeners are so small they will fit in any kit.
.
.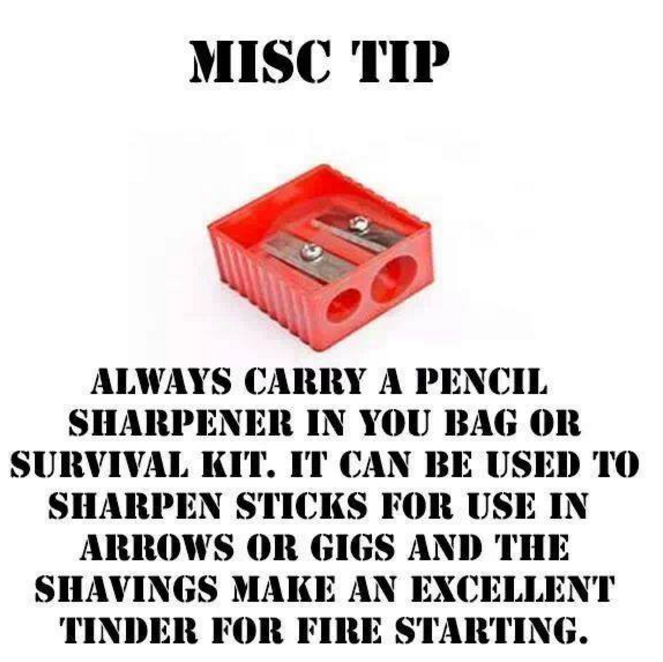 Feature image from the video.