.
4. Drowning Snare
This simple trap can acquire food for you and put the critter out of its misery faster than other traps. The drowning snare requires a snare line with a noose, a heavy rock, a float stick, and a stick to prop up the rock in a precarious position.
This is often the easiest trap to set, providing you have a steep-banked waterway that is frequented by creatures of habit, using the same runs to get in the water over and over.
To make this trap, simply tie the snare line to the rock, leaving a length of line free to tie the float. Set the noose in a run or slide that is heading straight into the water. Prop up the rock so that it will fall if the noose is tugged. You can also tie the prop stick in line on the snare line. The animal pulls the rock in after them, drowning. The float lets you see where the rock and animal are located underwater. In cold conditions, this trap makes the most sense of all traps, with the cold water keeping the animal intact, chilled and away from scavenger animals.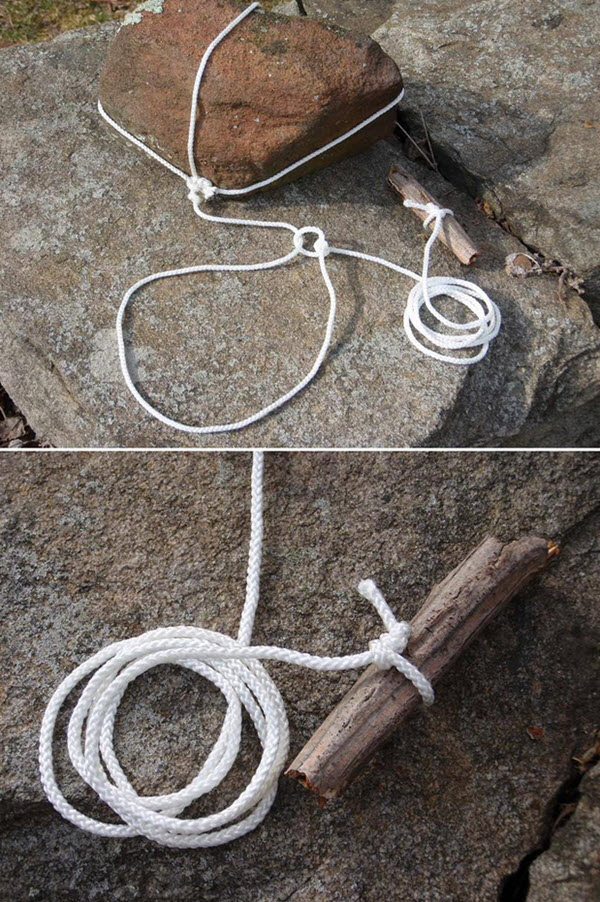 .