.
Now This Is A Neat Trick Have You Ever Had A Scrambled Hard Boiled Egg Before?
The trick of course is how do you break the yolk inside the egg without breaking the shell.
You need a special way to hold the egg while shaking it violently.
This video will show yow how easy it is to do.
.
.
Here Is an Alternate Way to Do It
And On Page 3 Discover How To Make Heat Shaped Eggs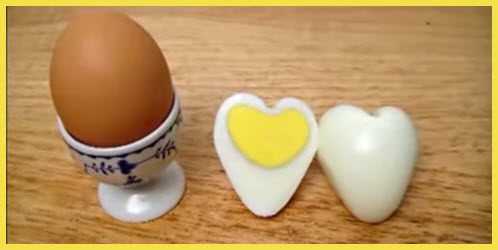 .