.
The Farmers Saw Mill By Logosol
This is a reasonably priced sawmill that will help a lot of country folk make more use of the trees at hand.
This Mini Sawmill is good for logs up to about 2 ft. in diameter.
The Farmer's Sawmill is a neat and portable mini-sawmill with all the functions necessary to do a really good job.
The design, with a lighter saw carriage and 4-metre guide rail, makes the sawmill extremely flexible and easy to use.
An excellent option when you want to saw your own timber for small or medium-sized building projects.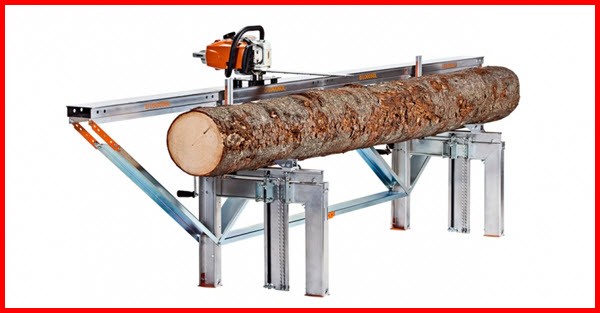 .
See It In Action On The Next Page
.