.
7.  Sliding Barn Doors With Glass
Think of the possibilities you have with glass.
Show off a stained glass panel. Frosted glass for privacy and light. Or the rolled type glass shown below.
.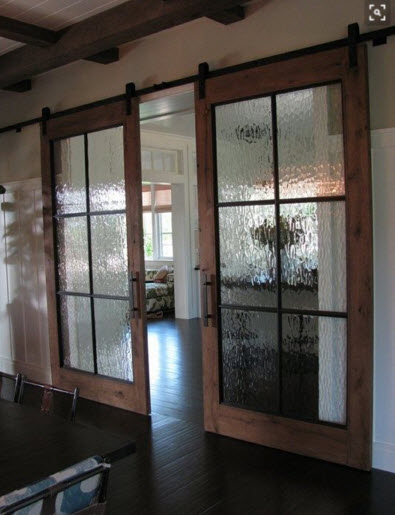 .
8.  Paint Your Barn Door
Turn it into an eye catching feature.
There are a lot of painted decorations you could put on a door.
.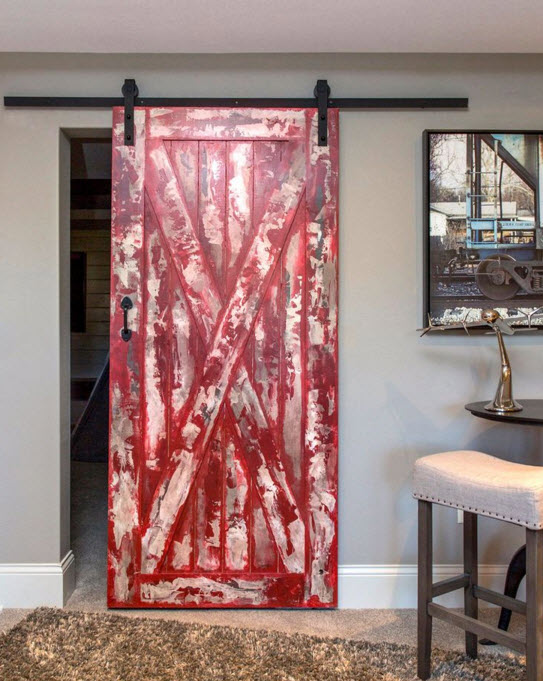 .
9.  The Pallet Wood Door
This pallet wood . scooter wheel, pipe handle, DIY door shows you how simple it can be.
.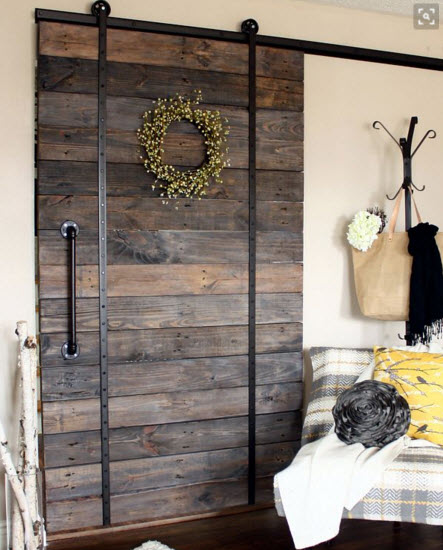 .
10.  Of Course There is The Standard Barn Door
Made of 1 x 4 or 1 x 6 nailed or screwed together…
The fun part is you cane get creative with center dividers and changing the diagonal bracing to make various attractive door designs.
.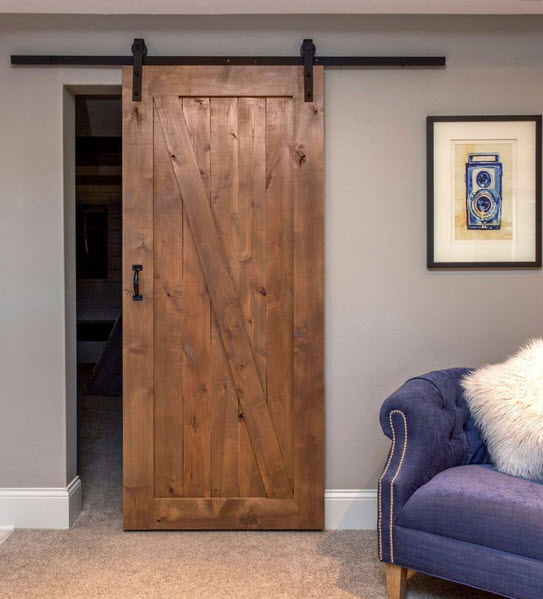 .