.
4. Stacking barn doors
Technically the picture shows a set of bypassing closet type doors, you can get multi track barn door hardware.
Great for wide openings with limited wall space on either side.
You can also use multiple doors as a room divider.
.
Here is a DIY double track.
.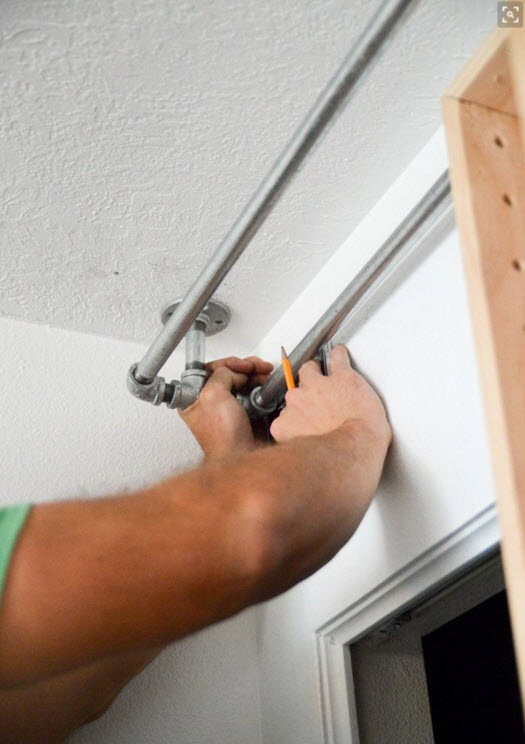 .
5.  Barn Door Surface Decoration
Adding surface decoration to your barn door changes it from a plain Jane door into something amazing.
.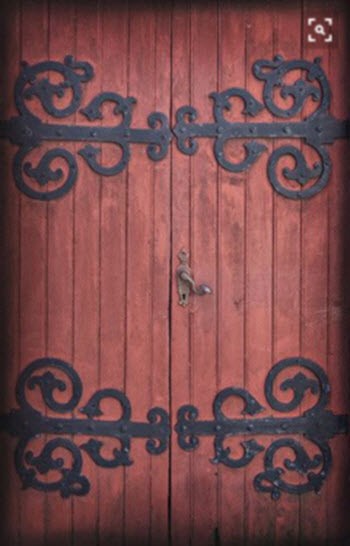 .
6.  The Barn Door Screen Door
Most patio doors have a sliding screen – why not on other type doors.
.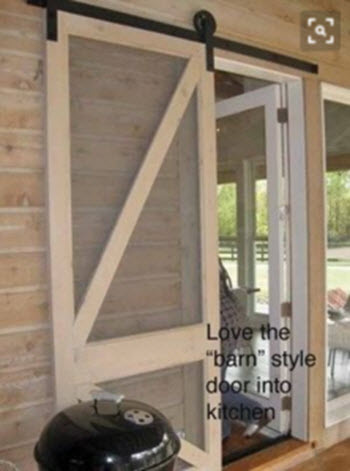 .